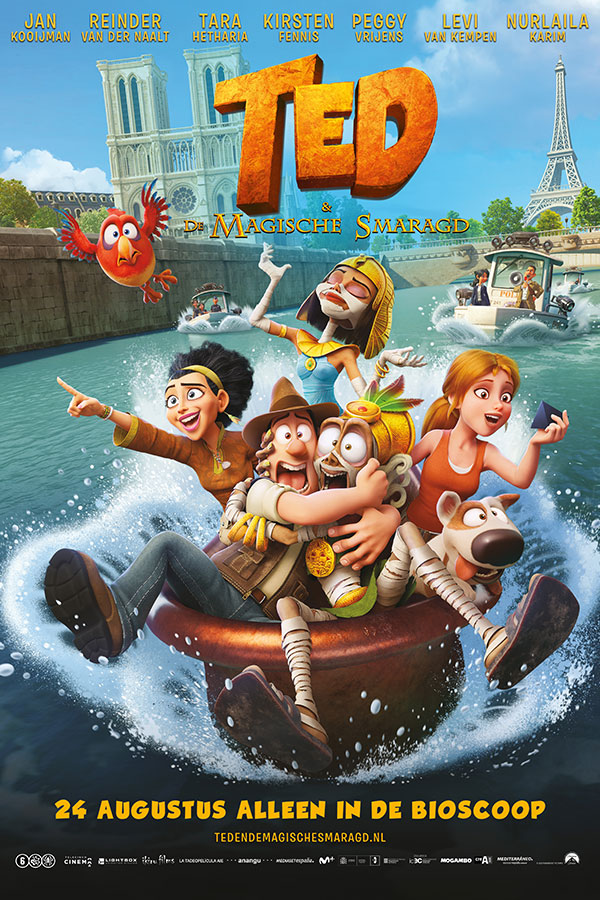 Tadeo Jones 3: La tabla esmeralda
Alternatieve titel:

Tad the Lost Explorer and the Emerald Tablet | Ted en de magische smaragd

Jaar:

2022

Taal:

Engels

Keuring:

6 jaar en ouder

Speelduur:

1 uur 29 minuten

Releasedatum:

24 augustus 2022

Genres:

Distributeur:

Paramount Pictures

Land:

Synopsis:

Ted is een simpele, vriendelijke en fantasierijke bouwvakker die bij toeval archeoloog is geworden. Samen met archeologe Sara Lavroff en andere vrienden beleeft hij opnieuw een spannend avontuur. Een animatiefilm voor de hele familie, geregisseerd door Enrique Gato.




Cast & Crew
Cast:

Anuska Alborg, Óscar Barberán, Berta Cortés, Michelle Jenner, Alexandra Jiménez, Luis Posada, Cecilia Suárez, Tito Valverde

Regie:

Enrique Gato

Productie:

Álvaro Augustín, Ghislain Barrois, Nicolas Matji, Edmon Roch, Marc Sabé, Javier Ugarte

Script:

Manuel Burque, Josep Gatell, Neil Landau

Muziek:

Zacarías M. de la Riva
Weekend boxoffice