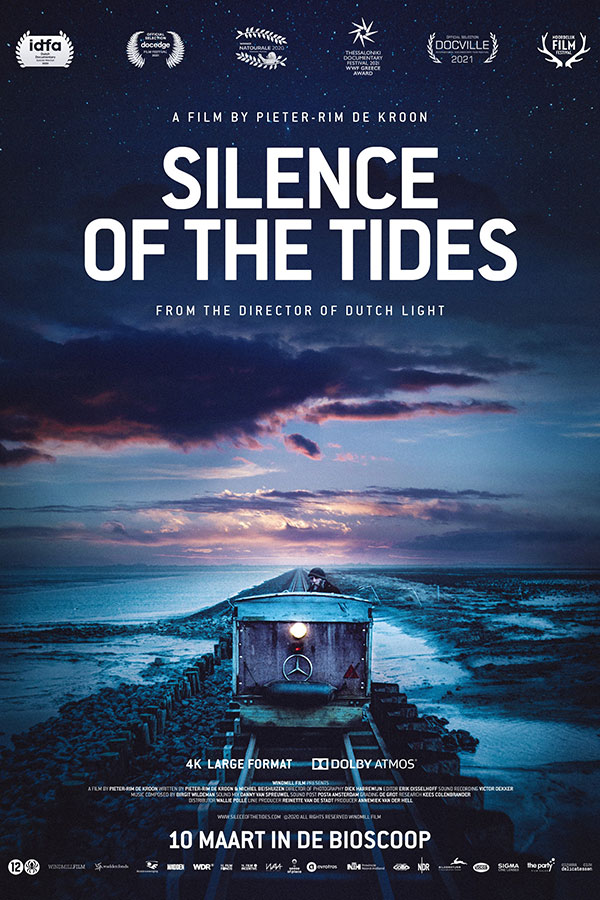 Silence of the Tides
Jaar:

Taal:

Keuring:

Speelduur:

Onbekend

Releasedatum:

Genre:

Distributeur:

Land:

Synopsis:

Silence of the Tides is een poëtische auteursfilm zonder voice over of interviews waarin de continue 'ademhaling' van het Waddengebied centraal staat. Een film over getijden, steeds terugkerende cycli en contrasten. Over de relatie tussen mens en natuur, tegen een decor, van mist, wind, water en land, het constant veranderend licht en altijd aanwezige horizon.

Kijkwijzer:
Cast & Crew
Cast:

Nog geen cast ingevoerd.
Crew:

Nog geen crew ingevoerd.
Boxoffice ranglijsten
onbekend
onbekend
onbekend
onbekend
onbekend