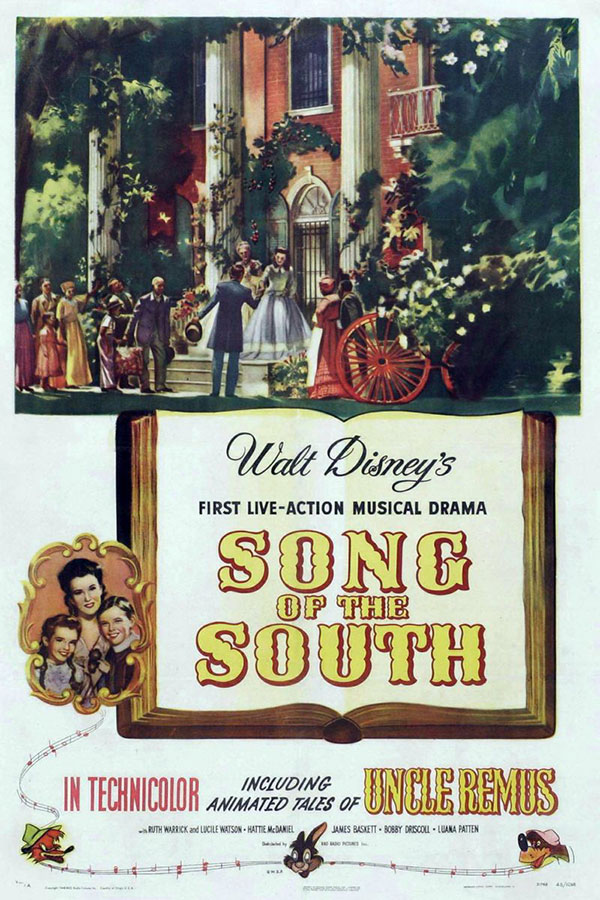 Song of the South
Alternatieve titel:

Melodie van het zuiden

Jaar:

Taal:

Keuring:

Speelduur:

94 minuten

Releasedatum:

Genre:

Distributeur:

Land:

Synopsis:

Vlak na de Amerikaanse burgeroorlog wordt de jonge Johnny naar de plantage van zijn oma gestuurd in het Zuiden. Zijn ouders gaan namelijk scheiden en Johnny is er nogal verdrietig over. De zwarte klusjesman Uncle Remus vrolijkt hem op met allerlei leuke verhalen over Br'er Rabbit. Elk verhaaltje heeft een moraal dat op Johnny van toepassing is. Dan blijkt dat Johnny's moeder het maar niks vindt dat hij met Uncle Remus optrekt.

Filmkeuring:
Cast & Crew
Cast:

Nog geen cast ingevoerd.
Crew:

Nog geen crew ingevoerd.
Boxoffice ranglijsten
onbekend
onbekend
onbekend
onbekend
onbekend
onbekend