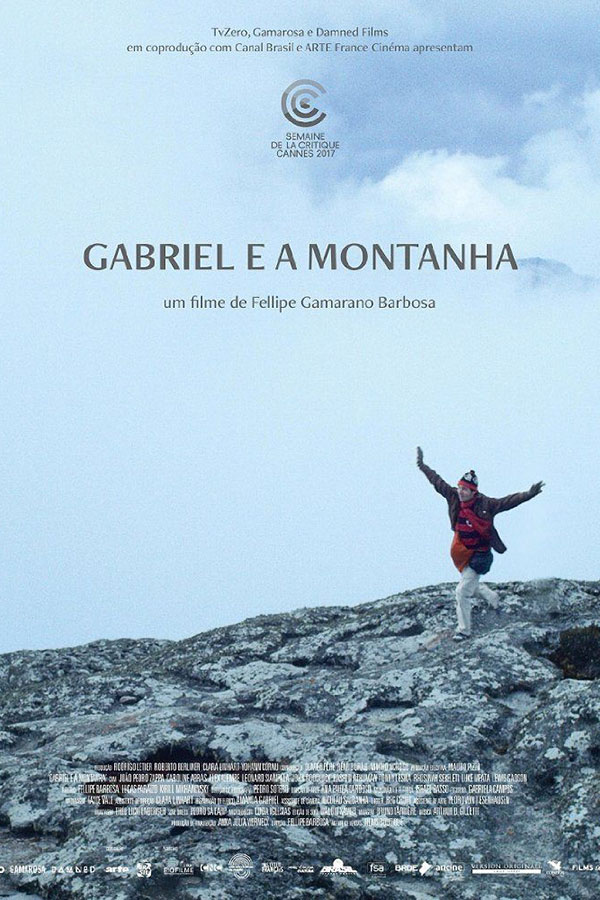 Gabriel e a montanha
Alternatieve titel:

Gabriel and the Mountain

Jaar:

Taal:

Keuring:

Speelduur:

2 uur 7 minuten

Releasedatum:

24 mei 2018

Genre:

Distributeur:

Landen:

Synopsis:

Voordat zijn studie aan de universiteit van start gaat, besluit Gabriel om eerst nog een jaar op wereldreis te gaan. Na 10 maanden komt hij aan in Kenia waar hij diep onder de indruk van het land is. Als hij het continent echt wil gaan ontdekken, verandert zijn manier van reizen. Hij trekt dieper het land in, laat zich leiden door nieuwe vriendschappen en de rauwe emoties die boven komen. Zo bereikt hij de berg Mulanje in Malawi, zijn laatste bestemming.
Boxoffice ranglijsten
5068

van

7575
2576

van

4171
117

van

183
14

van

56
283

van

424
304

van

481
1929

van

2802
2018

van

2175
2007

van

2727