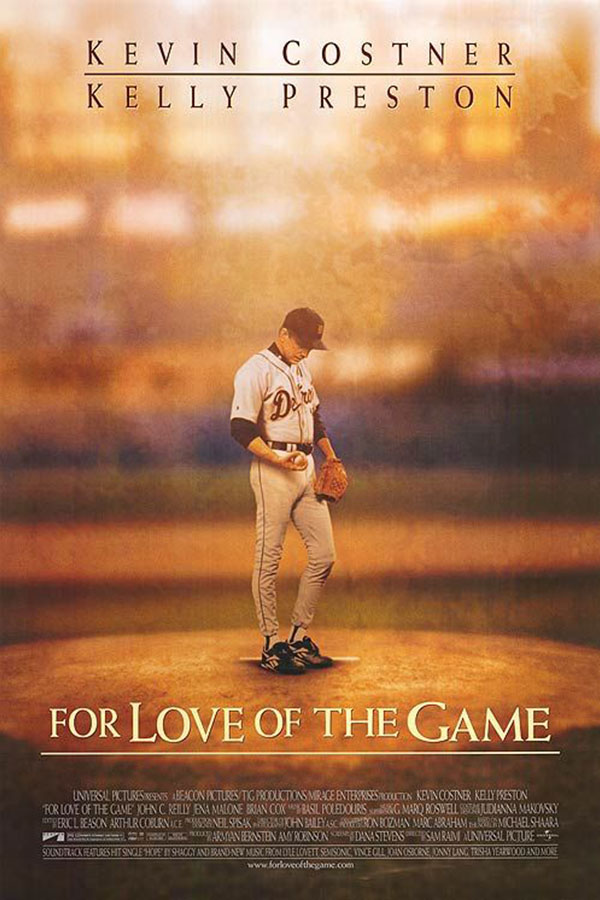 For Love of the Game
Jaar:

Taal:

Keuring:

Speelduur:

2 uur 17 minuten

Releasedatum:

31 mei 2000

Genre:

Distributeur:

Land:

Synopsis:

Billy Chapel wordt na meer dan twintig jaar als sterspeler van de Detroit Tigers plots uit het team gezet. Wanneer bovendien zijn grote liefde, Jane Aubrey, hem verlaat, wordt hij gedwongen opnieuw zijn prioriteiten te stellen. In een uitverkocht stadion, aangemoedigd door duizenden fans, begint hij aan de belangrijkste wedstrijd uit z'n carriere.
Cast & Crew
Cast:

Nog geen cast ingevoerd.
Crew:

Regie - Sam Raimi

Boxoffice ranglijsten
5460

van

7632
2835

van

4200
924

van

1236
93

van

133
257

van

279
3781

van

4497
126

van

169
153

van

218
951

van

1535