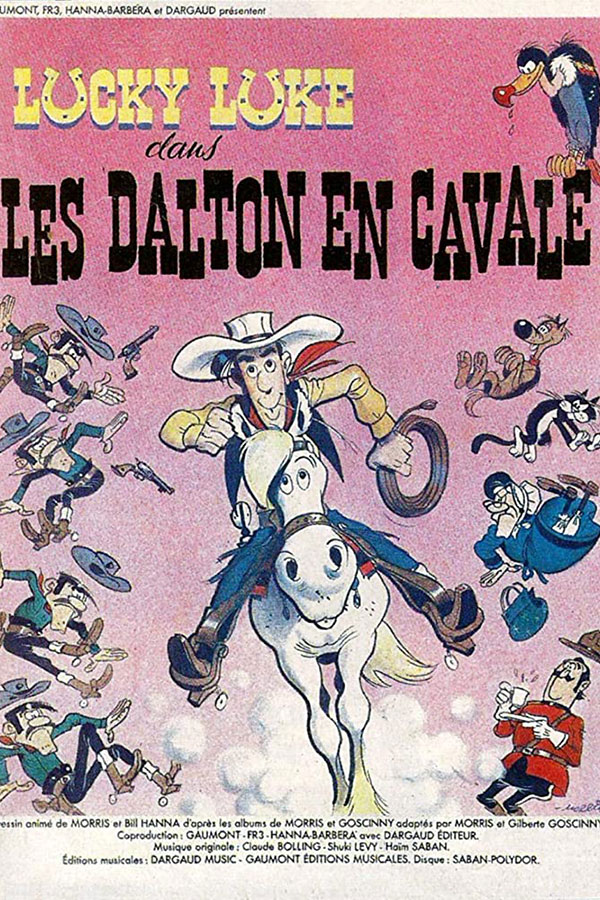 Lucky Luke dans Les Dalton en cavale
Alternatieve titel:

Lucky Luke: The Daltons on the Run

Jaar:

Taal:

Keuring:

Speelduur:

1 uur 22 minuten

Releasedatum:

30 januari 1985

Genre:

Distributeur:

Landen:

Synopsis:

De gebroeders Dalton zijn weer eens ontsnapt uit de gevangenis. Lucky Luke is zoals altijd naar hen op zoek om hen terug te brengen. De broers zitten echter in Canada waar ze hun straf hopen te ontlopen. Wanneer dat niet lukt, komt Ma Dalton hen te hulp.
Cast & Crew
Cast:

Nog geen cast ingevoerd.
Crew:

Regie - Joseph Barbera, William Hanna, Morris, Ray Patterson
Productie - Philippe Landrot, Art Scott
Bronmateriaal - René Goscinny, Morris
Script - Gilberte Goscinny, Glenn Leopold, Morris, Cliff Roberts
Muziek - Claude Bolling, Shuki Levy, Haim Saban

Boxoffice ranglijsten
onbekend
onbekend
onbekend
onbekend
onbekend
onbekend